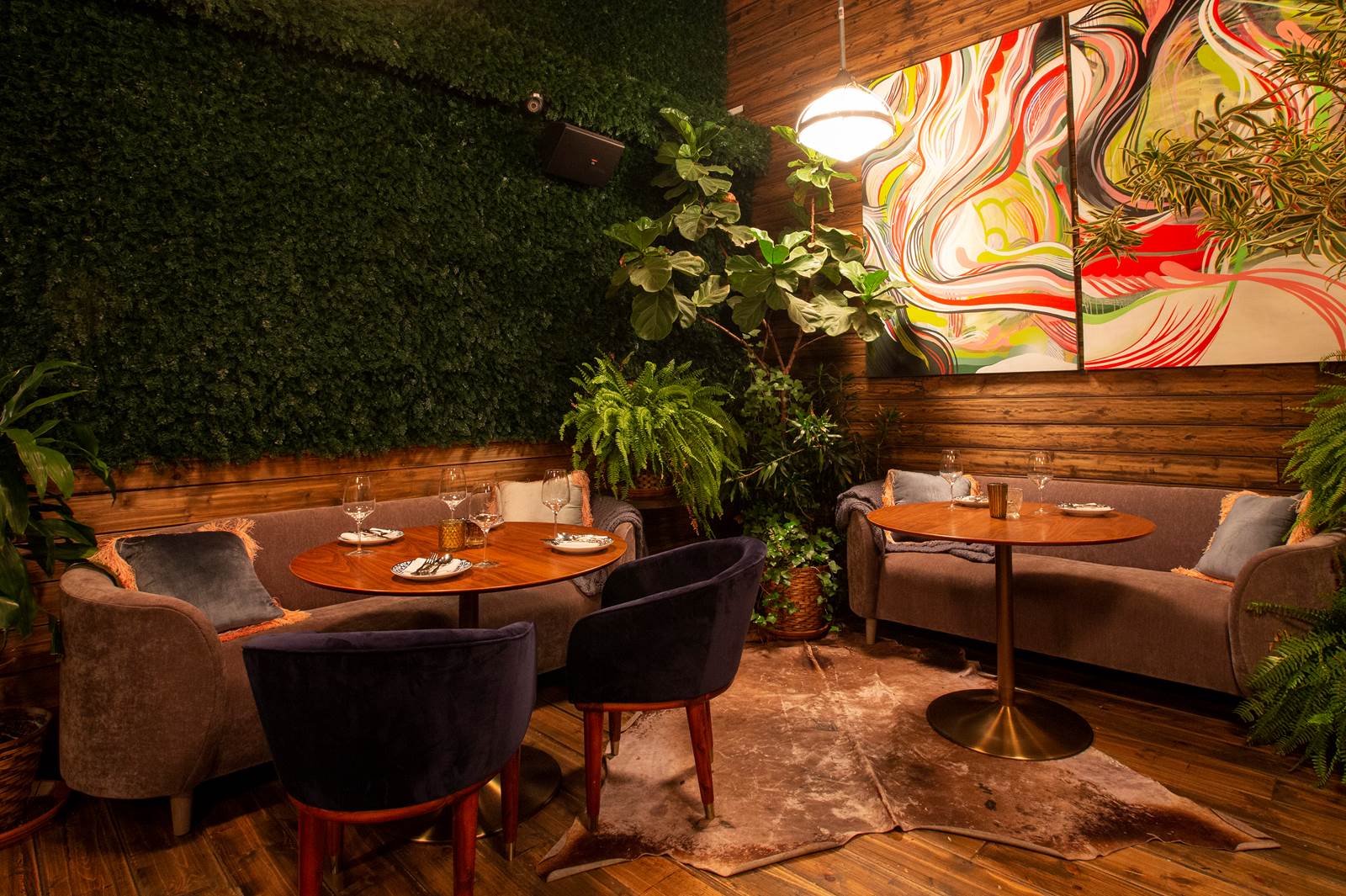 Created by Maison Bonhomme, Mama Delia is a fresh take on what is happening in Spain right now, as a new generation of chefs and beverage professionals embrace global cultural diversity.
Part Restaurant, Sherry Bar & Ultramarino, Mama Delia showcases Bonhomme Group Chef/Partner Marcos Campos' favorite Spanish ingredients, his relationships with the country's finest purveyors and his passion for discovering new flavors from around the world and right here at home.
Mama Delia reflects the journey of Campos, who also oversees the kitchens at sister restaurants Porto, Beatnik, Beatnik On The River and GoodFunk, as an adventurer and a chef, providing him with a playground of sorts to continue his culinary exploration. Mama Delia also reflects the current movements in Spain, where restaurants are embracing and incorporating the growing cultural diversity of the country into its cuisine.
"We've continued to work with our purveyors in Spain to ensure that the products we use are the very best that each special corner of the country has to offer," says Bonhomme Group founder and creative director Daniel Alonso. "Via our frequent trips to Spain each year, we have been able to experience first-hand all the culinary shifts this dynamic country has experienced and bring those innovations directly back to our guests."
Inspired by the 'colmados antiguos de barrio' (old neighborhood grocery stores) of Spain, a Sherry Bar and Ultramarino welcome guests. An antique pharmacy (circa 1910) imported from Belgium — all original bookcases, glass cases and cabinets — finds new life inside Mama Delia displaying an abundance of rarely available small production wines and distinct gourmet goods from Spain. Further inside, Mama Delia's elegantly appointed dining room — tailored with velvet, walnut and brass dining furniture, burgundy tweed banquettes, antique Persian Kerman rugs and vintage brass and wrought iron chandeliers — provides a cozy candlelit setting throughout. At the Chef Counter, a monumental 30-foot-long ornate marble bar, up to 30 guests can gather for 100% acorn-fed jamón ibérico and a glass of fino en rama.
Outside on Division Street's extra wide sidewalks, Mama Delia's 60-seat patio features a seasonal pavilion structure, protecting guests from occasional showers. Big, bold ferns and ivy add character and beauty as well as act as a natural barrier between guests and street traffic. Wine barrels painted in the same rose hue of the façade have been repurposed as planters. Overhead, string lights hanging from the ceiling of the open structure, add to the romantic ambiance.
"I feel that one of our greatest strengths as a diverse multicultural team of creatives is our shared passion for storytelling, people and culture," says Alonso. "At Mama Delia, we combine these individual and collective pursuits with folkloric Spanish traditions and culinary conventions to create a distinct aesthetic approach."
At Mama Delia, like at all Bonhomme venues, music plays an integral role in the experience. "It pays homage to the country's evolving musical tastes and styles through the decades, from the '50s to the '90s," says Bonhomme's Director of Music & Entertainment Saam Hagshenas, "while still nodding respectfully to its classic roots in flamenco, bolero and pop with strong influences from its Mediterranean neighbors and kindred spirits across the Atlantic."
Produced by partners Daniel and Marina Alonso, Meghan Vietti Perdue, Marcos Campos, James Barnett, Juan Carlos Alonso and Saam Hagshenas.